组内消息 2016-06-12
Effect of particle water on ozone and secondary organic aerosol formation from benzene-NO2-NaCl irradiations
(颗粒水对苯光氧化生成臭氧和二次有机气溶胶的影响规律)
Highlights
Liquid water content (LWC) can affect the ability in forming O3 and SOA from benzene.
Heterogeneous reaction of N2O5 with H2O(aq) is the major reason for the decrease of O3.
Hydrates from glyoxal were the major contributors to SOA under high LWC conditions.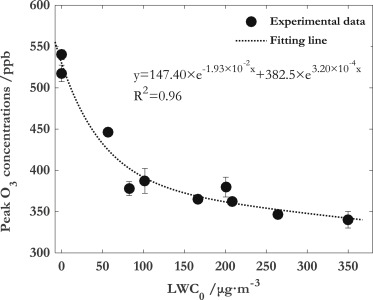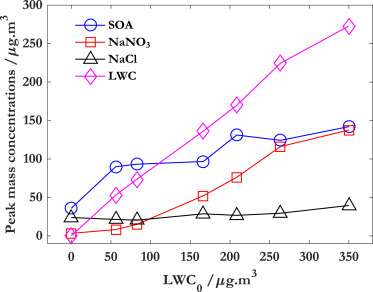 Wang, Y.; Luo, H.; Jia, L.*; Ge, S. Effect of particle water on ozone and secondary organic aerosol formation from benzene-NO2-NaCl irradiations. Atmos. Environ. 2016, 140, 386–394.