Influence of relative humidity on cyclohexene SOA formation from OH photooxidation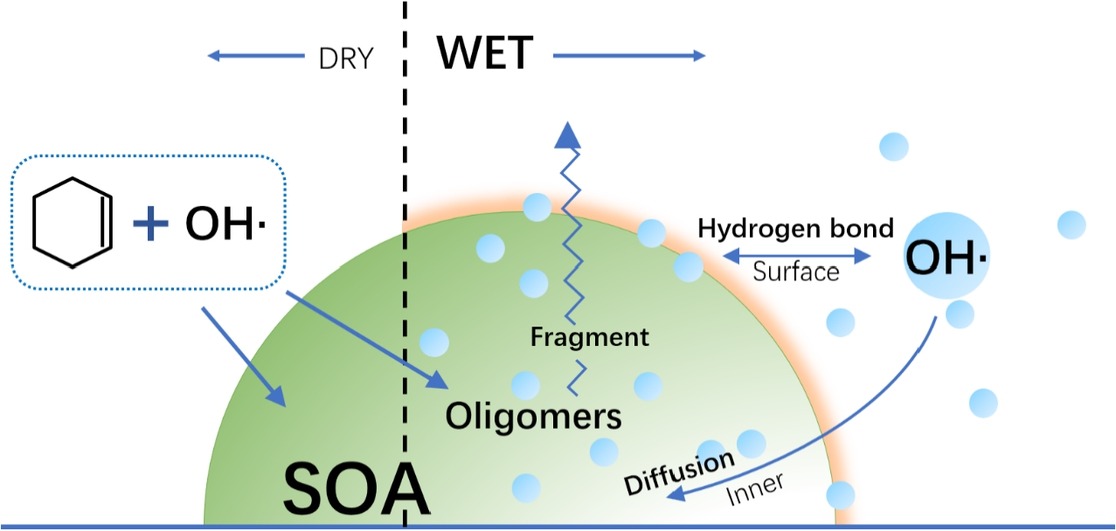 Highlights
• Combined effects of OH and RH on cyclohexene SOA formation were studied.
• The formation of oligomers at high RH was responsible for the increase of the SOA yield.
• High RH increases the OH uptake coefficient of SOA, and promotes SOA aging.
• Oligomers formation mechanism from cyclohexene photooxidation at high RH was proposed.
Liu, S., Tsona, N.T., Zhang, Q., Jia, L., Xu, Y., Du, L., 2019. Influence of relative humidity on cyclohexene SOA formation from OH photooxidation. Chemosphere 231, 478–486. https://doi.org/10.1016/j.chemosphere.2019.05.131